NOWHERE, is the latest original dance production by acclaimed Chinese American choreographer Yue Yin, founder and artistic director of YYDC. The production will feature eight performers, live music and original score. 
JUNE 8 – 10, 2023 at 7:30PM
JUNE 10, at 2:00PM
Tickets go on sale soon
Where: Chelsea Factory, 547 W26th St, New York, NY 10001
The Company: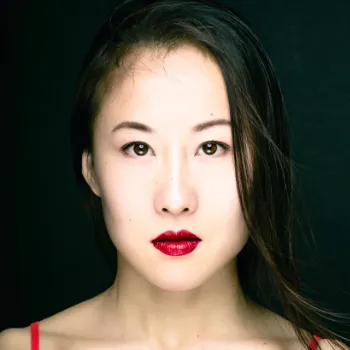 The founder and artistic director of YY Dance Company (YYDC), Yue Yin is an internationally recognized performer and choreographer. Yin studied at the prestigious Shanghai Dance Academy and NYU's Tisch School of the Arts where she received her MFA in 2008.
In 2018, Yin founded YYDC, a NYC-based, non-profit contemporary dance company dedicated to the teaching, production and performance of original choreographic works by Yin. Yin's signature FoCo Technique™ represents a dynamic fusion of folk, ballet and contemporary dance. YYDC's mission is to incorporate Yin's signature movement style into live performances and choreographic commissions as well as educational endeavor. Under Yin's direction, the company has presented its work to live audiences on U.S. and international stages. The company boasts international touring credits, including Schrit_tmacher Festival (Germany), SummerStage in New York City, Jacob's Pillow Dance Festival, New York International Fringe Festival, The Open Door Dance Festival in Iowa City, Iowa, DancenowNYC at Joe's pub and many more. In addition, YYDC has performed at venues such as International Choreographic Competition Hanover, BAM Fisher, Joyce SoHo Theater, Peridance Center, Lincoln Center Rose Hall, New York Live Arts and many others. In addition to performance, the company also re-staged repertories at universities, companies and dance studios around the world.
Yin was the recipient of the 2021 Harkness Promise Award. This prestigious award recognizes her innovation in choreography and education. She was the winner of Hubbard Street Dance Chicago 2015 International Commissioning Project, winner of the 2015 BalletX Choreographic Fellowship, and winner of Northwest Dance Project's 5th Annual Pretty Creatives International Choreographic Competition in 2013. Through these high-profile successes, Yin has received commissions from all three widely-recognized companies as well as other companies and organizations namely Martha Graham Dance Company, Boston Ballet, Philadelphia Ballet, Aspen Santa Fe Ballet, Limon Dance Company, Alberta Ballet, Balletto Teatro di Torino, Gibney Dance Company, Peridance Contemporary Dance Company, Whim W'him, Bruce Wood Dance, Ririe Woodbury Dance Company, Boston Dance Theater, 10 Hairy Legs, New Dialect, Backhausdance, Tisch School of The Arts, George Mason University, Rutgers University, Point Park University, West Michigan University and Juilliard School for Dance.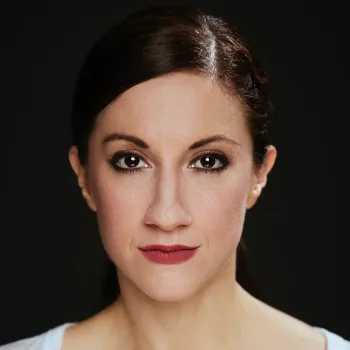 Rehearsal Director: Grace Whitworth
Grace was born near Cleveland, Ohio. She grew up dancing at The Fine Arts Association (FAA) and was honored to receive the Outstanding Senior Award with a scholarship to attend the conservatory of her choice. Grace attended Point Park University in Pittsburgh, PA and earned a BA in Ballet and Jazz studies. She was a proud recipient of the Nicole Marie Falbo Memorial Scholarship. After graduating, Grace moved to Chicago, IL and danced on scholarship at Lou Conte Dance Studio, (home of Hubbard Street Dance Chicago). Grace moved to New York City in 2011 and began dancing for YYDC, LaneCoArts and ABARUKAS. During 9 years with YYDC, Grace has performed in the US and toured internationally to China and Germany. Grace is currently serving as dancer, rehearsal director, stager of Yin's works as well as master teacher of FoCo Elements – a branch of FoCo Technique ™ that promotes improvisation within the guidelines of FoCo technique. In the past, Grace has assisted Yin in commissions for Bruce Wood Dance in Taxes, Alberta Ballet in Canada, Boston Dance Theater, Ririe-Woodbury Dance Company in Salt Lake City to name a few. At the collegiate level, Grace assisted Yin during creation for Tisch NYU, Rutgers University, Barnard College, George Mason University and most rewardingly, her alma mater, Point Park University. 
She performed with companies such as Winifred Haun and Dancers, Jaxon Movement Arts and Thodos Dance Chicago (New Dances). Grace performed in many festivals, most notably, Dance Chance (Eduardo Zuniga, former Luna Negra dancer), Dance Chance Redux (Autumn Eckman, former Hubbard Street Dance Chicago dancer), and grand-prize winner of The Joyce Soho A.W.A.R.D. Show under Jaxon Movement Arts, DanceNOW at Joe's Pub, Dixon Place, IDACO, Offset Dance Fest, Pan-Asian Dance Festival, APAP at Peridance, 92nd Street Y and City Center, Kaatsbaan International Dance Festival, SummerStage, Jacob's Pillow, FLICfest, Fringe Festival, Battery Dance Festival. Grace is enjoying the dance journey that YYDC has sourced for her.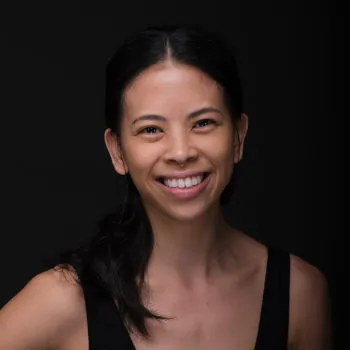 Performer: Liane Aung (she/her)
Originally from Southern California, Liane received her Bachelor's in Fine Arts Degree in Dance Performance at the University of California, Irvine. At UCI, she had the honor to perform and learn legendary works from the late Donald McKayle with UCI's Etude Ensemble.
As a professional, Liane has had the honor of spending six seasons with Whim W'Him Contemporary Dance Company under the direction of Olivier Wevers in Seattle, WA. With Whim W'Him, Liane has had the opportunity to perform and collaborate in original creations with Joseph Hernandez, Ihsan Rustem, Maurya Kerr, Yin Yue, Flockworks Dance, Miceala Taylor, Mark Caserta, Penny Saunders, Banning Bouldin, Annabelle Lopez-Ochoa, Danielle Agami, Brendan Duggan, Zoe Scofield and Sidra Bell amongst others. In Southern California, five seasons were spent dancing with Backhausdance where Liane performed original works and repertoire under the direction of Artistic Director, Jenny Backhaus.
As a freelance professional Liane has had the pleasure to collaborate and create with Flockworks Dance, YYDC, Alejandro Cerrudo, Seattle Dance Collective SDC, Schoen Movement Company, Erica Essner Performance Co-Op, KT Neihoff, Entity Contemporary Dance Company and PARA.MAR Dance Theatre.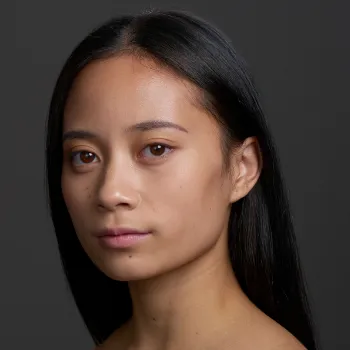 Performer: Joan Dwiartanto
Started serious dance training at the age of 12 at the School of The Arts, Singapore (SOTA) before traveling to New York City to continue her training at The Juilliard School. There she was able to dance in pieces by choreographers such as Aszure Barton, Ohad Naharin, Justin Peck, Or Schraiber, and Bobbi Jene Smith. However, she was also able to nurture her newfound love for choreography and dance filmmaking. In 2020, Joan co-directed and performed in a collaborative film for The Park Avenue Armory's 100 Years | 100 Women event. Joan worked with the principal dancer of the American Ballet Theatre James Whiteside as the creative videographer and editor in his own Ballet film Marilyn's Funeral in 2021. She then went on to direct and produce her own dance film, Crying On The Island They Own which premiered in early 2022, and has since won multiple film festival awards.  Joan frequently dances in her own work, as she did in her film Lone which premiered in 2022. Joan enjoys being both in front of and behind the camera and is excited to continue growing as a multifaceted artist.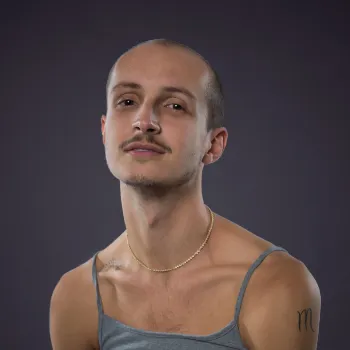 Performer: Alexsander Swader (they/he)
Is originally from Birmingham, Alabama where he grew up training at the Royal Academy of Dance accredited Alabama Ballet School.  While attending many intensives like Hubbard Street Winter Intensive and Netherlands Dance Theater Summer Intensive, they also performed various professional roles with the Alabama Ballet Company. Upon graduation, he was accepted into NYU's Tisch School of the Arts on scholarship where they created multiple choreographies while also performing in guest works by artists like Shamel Pitts and Rena Butler.  He graduated with a BFA in Dance in 2021 and has been a freelance dancer, choreographer, and teacher in NYC and elsewhere until joining Hubbard Street Dance Chicago as a guest artist for their Season 45: Sapphire Season in 2022.  He is thrilled to be working with Yue Yin and the other beautiful artists in her newest full length production Nowhere.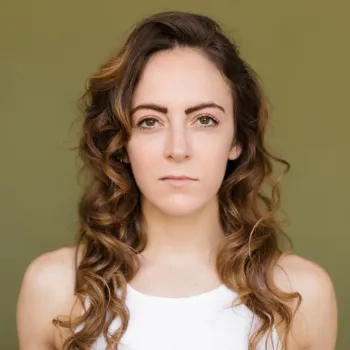 Performer: Kristalyn Gill
Graduated from East Carolina University on full-academic scholarship with dual degrees in Dance Performance (BFA) and Organizational/Interpersonal Communication (BS). She is a dancer, choreographer, slam poet, author, actor, and educator. Above all else, she considers creativity as a conduit for an empathetic community, ignited curiosity, and earnest conversation.
Kristalyn has worked with and performed works by artists such as Yue Yin, Akira Uchida, Menghan Lou, Joseph Hernandez, Kristen Céré, Bo Park, Candace Brown, Theresa Stone, Franco Nieto, Eamon Foley, Shaun Keylock, Mark Haim, Eric Delgado, and Hayden Frederick. She assisted Yue Yin in commissioning the world premiere of "common ground" for NW Dance Project. Her credits include Jacob's Pillow Dance Festival, Fire Island Dance Festival, Solomon R. Guggenheim Museum, Ferrari Theater (Padua, Italy), 92nd Street Y, the American Dance Guild's Performance Festival, Feud (FX), and Suspicion (Apple TV+).
As a choreographer, Kristalyn has presented her interdisciplinary creations at the Come Together Dance Festival, the Harmony Music and Dance Festival, Triskelion Arts, and Disjecta Arts Center. She has commissioned work for BodyVox's Junior Artists Company and teaches at studios such as Broadway Dance Center, Peridance Center, and Brickhouse NYC.
As a writer, Kristalyn has authored four books and was a 2021 Poetry Fellow at Saltonstall Foundation for the Arts. Her newest poetry collection titled Purification in Queens will be published by Fernwood Press in September 2023. 
Kristalyn joined YYDC in 2020 and is thrilled to be part of this phenomenal group of artists.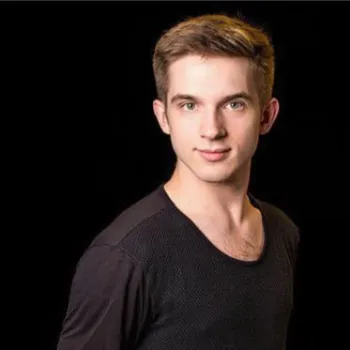 Performer: Nat Wilson (they/he)
Is just your average not-quite-Millennial-but-definitely-not-Gen-Z dance artist making their way through the world the best that they can. They grew up in Michigan and studied ballet at Ballet Chelsea before turning their focus to contemporary dance. In 2016, they moved to Israel to join Kibbutz Contemporary Dance Company, where they had the opportunity to perform and teach around the world, including China, Peru, South Korea, and India. In January of 2020 they moved to New York City to pursue a freelance career, which turned out to be very bad timing. Since then, they've worked in both New York and Los Angeles, performing with YYDC, ZviDance, Ballez, ate9 dANCE cOMPANY, and Volta Collective as well as creating their own work. They're always happy to connect through Instagram at @natattax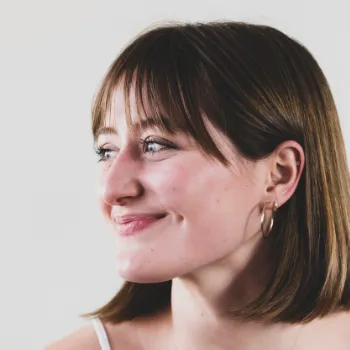 Performer: Corinne Lohner (she/her)
Is a performing artist from Dallas, Texas and received her B.F.A. in Dance from New York University's Tisch School of the Arts. Since graduating, she has danced with Boston Dance Theater as a guest artist, BAIRA Dance Theater as a founding company member, and Ririe-Woodbury Dance Company for the past two years. Currently, she works as a freelancer in NYC and has presented work in Salt Lake City, Berlin, and New York. She is thrilled to join YYDC as a guest artist.
Performer: DaMond LeMonte Garner
Charlotte, North Carolina native, attended Point Park University where he received a Bachelor of Fine Arts in Dance with concentration in Modern. While at Point Park, he performed works by choreographers including Alexandra Damiani, Sidra Bell, Lucinda Childs, Lar Lubovitch, Jessica Hendricks, and Anthony Tudor alongside the Conservatory Dance Company. Additionally extending his training and artistry through programs including Springboard Danse Montreal, Movement Invention Project, and NWDP's LAUNCH. After graduating, DaMond joined METdance in Houston, TX and performed works by Kyle Abraham, Christian Denice, and Kate Skarpetowska. Mr. Garner has worked as a guest artist with The Francesca Harper Project, The Black Iris Project, Texture Contemporary Ballet, and The Pittsburgh Symphony Orchestra. Upon moving to New York City, he joined Parsons Dance Company where he collaborated with choreographers such as Rena Butler, Chanel DeSilva, and Matthew Neenan in addition to performing classic works by David Parsons. DaMond is currently a Principal Dancer with The Metropolitan Opera as well as diving into the NYC dance community as a freelance artist.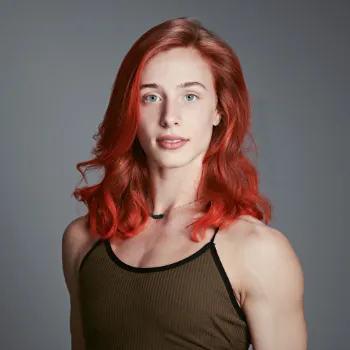 Performer: Colleen Loverde
Is a dance artist, creator, teacher, explorer and questioner. She was raised in Lake Zurich, IL and received her B.F.A. in Modern & Jazz Dance at Point Park University where she was awarded Outstanding Senior Dance Artist in 2017.
Colleen has danced with LED Boise, Northwest Dance Project, Open Space, Post:Ballet, Heidi Duckler Dance, and on a variety of multidisciplinary projects. In addition to dancing with LED,she recently accepted the role as rehearsal director assisting Lauren Edson. She has had the opportunity to perform works by choreographers Ihsan Rustem, Wen Wei Wang, Felix Landerer, Patrick Delcroix, Lauren Edson, Heidi Duckler, Luca Veggetti, Johannes Wieland, Michaela Taylor, Shannon Gillen, Ryan Mason, Alice Klock, Luke Murphy, Gregory Dolbashion, Noelle Kayser, Franco Nieto, and herself.
Colleen's work is informed by the recognition that everything is connected and there is infinite wisdom to be uncovered within these connections. The intention of building awareness and cultivating balance between the interplay of the physical, mental, emotional and spiritual energies is inherent in her process. She is committed to expansion on all fronts through curiosity in partnership with a long-term, sustainable mindset. In addition to her dance career, she loves to write, read, learn, explore and PLAY. She is currently working on a series of personal essays, dabbling in live storytelling, revisiting her love of singing, collaborating with a dear friend on an upcoming music video series and exploring the ways in which comedy and storytelling may fuse with dance.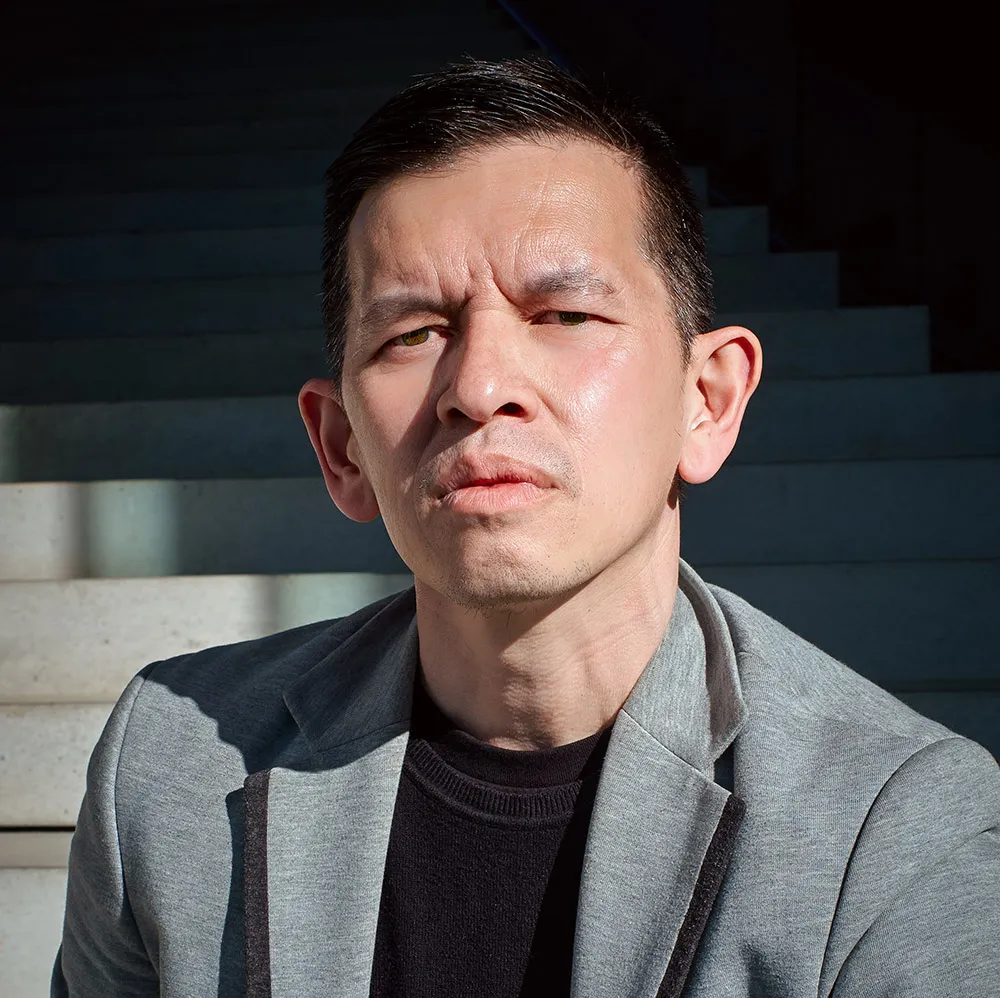 Composer: Alexandre Dai Castaing
Alexandre was born and raised in Paris with a French father and Vietnamese mother, he began classical piano at the age of 6 years old, studied classical piano in Paris, contemporary music and jazz drums in Geneva, and traditional Vietnamese drums. He signed his solo album "Tear is dancing" on Bruno LETORT's contemporary music label Musicube and the album "SôkiET" a group project named Saya concept signed on an English label Bit Phalanx bringing together traditional Okinawan instrument and Electronic music. Alexandre Dai Castaing's approach has always aimed at multidisciplinarity, respect for each culture and the mixing of genres.This plurality in different genres, his curiosity and his versatility, enable him to be regularly solicited in various productions. He won the 2003 Siggraph with the Bidougenn Migration from The Gobelins School. That's how he composes, with big organisations and in various fields, such as Cinema (Studio 37/Marvel), advertising (Publicis/TBWA), video game (Ubisoft/NINTENDO), circus (circus new Swiss Rigolo), animation (ANKAMA/les Gobelins), TV groups (tf1/m6, france tv, canal+).
He made an orchestral music for the campaign of Francois Hollande, later created the music for the National France Campaign on Autism and for preventing Harassment in Schools, and more than a hundred TV ads (Coca, Nestle, Citroen, Peugeot, Eurofoot, etc..). But it is via the composition for the dance and the choreographic movement that he shows himself the most prolific, with more than thirty pieces for 23 choreographers of various horizons. In november 2022, he co-composed with Szymon "Ukiyo-e" of Sidi Larbi Cherkaoui a new piece as Artistic Director of the Ballet of Genève, while passing by David Drouard, Yue Yin, Kader Atou, HUNG dance Taiwan, Sebastien Lefrancois following these compositions for his brother Choreographer/visual artist Eric Minh Cuong Casting.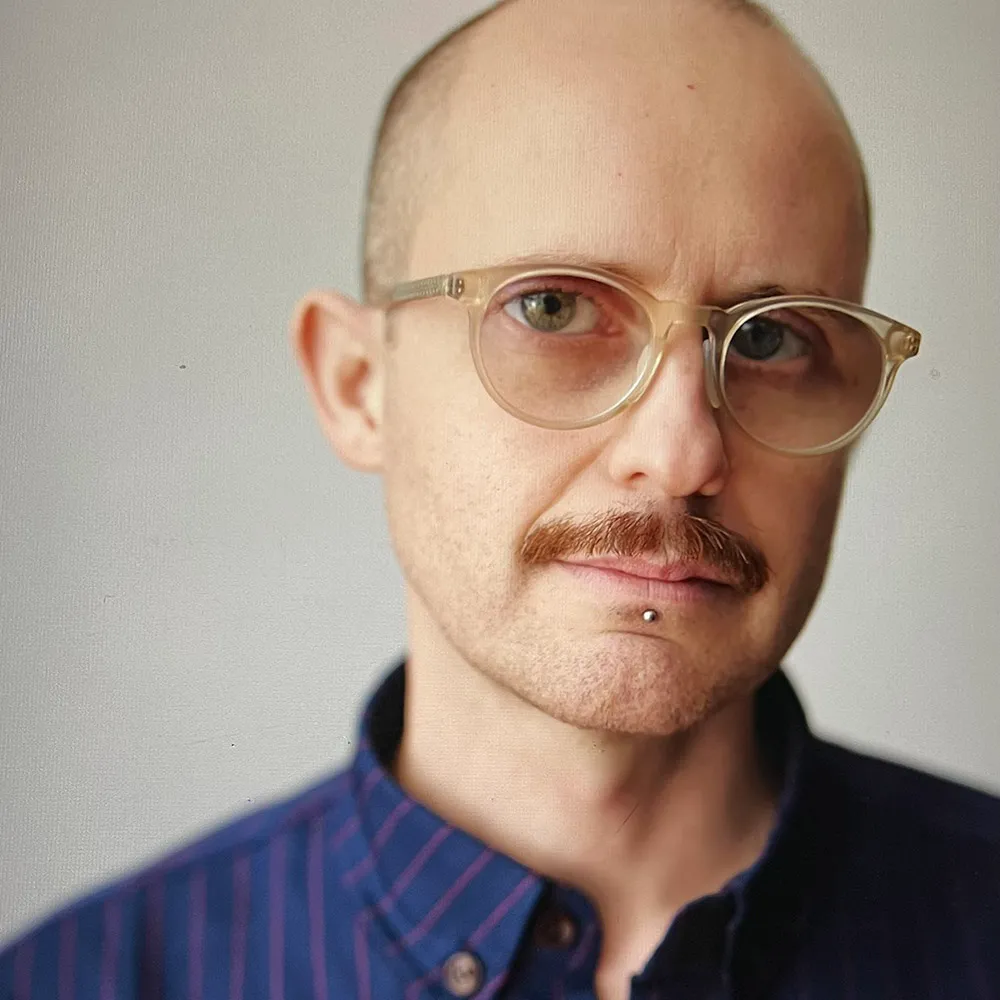 Lighting Designer: Solomon Weisbard
Originally from Portland, Oregon, Solomon has created original works in drama, opera, dance, and music across the U.S., Canada, Dominican Republic, Germany, Greece, Italy, Russia, and Slovenia. Highlights include Otello (Festspielhaus Baden Baden, Germany); Il Trovatore (Teatro Comunale di Bologna and Teatro Regio di Parma, Italy);  Oedipus (Ancient Theatre of Epidaurus, Greece; Ancient Theatre of Pompeii, Teatro Olimpico di Vicenza, and Teatro Mercadante di Napoli, Italy) all with Robert Wilson; Macbeth (directed by John Doyle at Classic Stage Company, NYC); The Shape of Things (created by Carrie Mae Weems at the Park Avenue Armory, NYC); Duat (Soho Rep, NYC); and Men on Boats (World Premiere: Playwrights Horizons/Clubbed Thumb, NYC). Solomon's work in dance, dance/theatre and avant-garde music includes original full-length pieces with Alethea Adsitt, Jennifer Archibald, Jonah Bokaer, Christine Bonansea, Joshua Beamish/MOVE, Maria Chavez, Ximena Garnica/Leimay, Lane Gifford, Invisible Anatomy, LoudHound Movement, Martha Graham Dance Company, Ofelia Loret de Mola, Patrick Lovejoy, Belinda McGuire, Stefanie Nelson, Patricia Noworol, The Nerve Tank (as resident designer), Jennifer Harrison Newman, Waxfactory, and four major works as associate set designer with Bill T. Jones.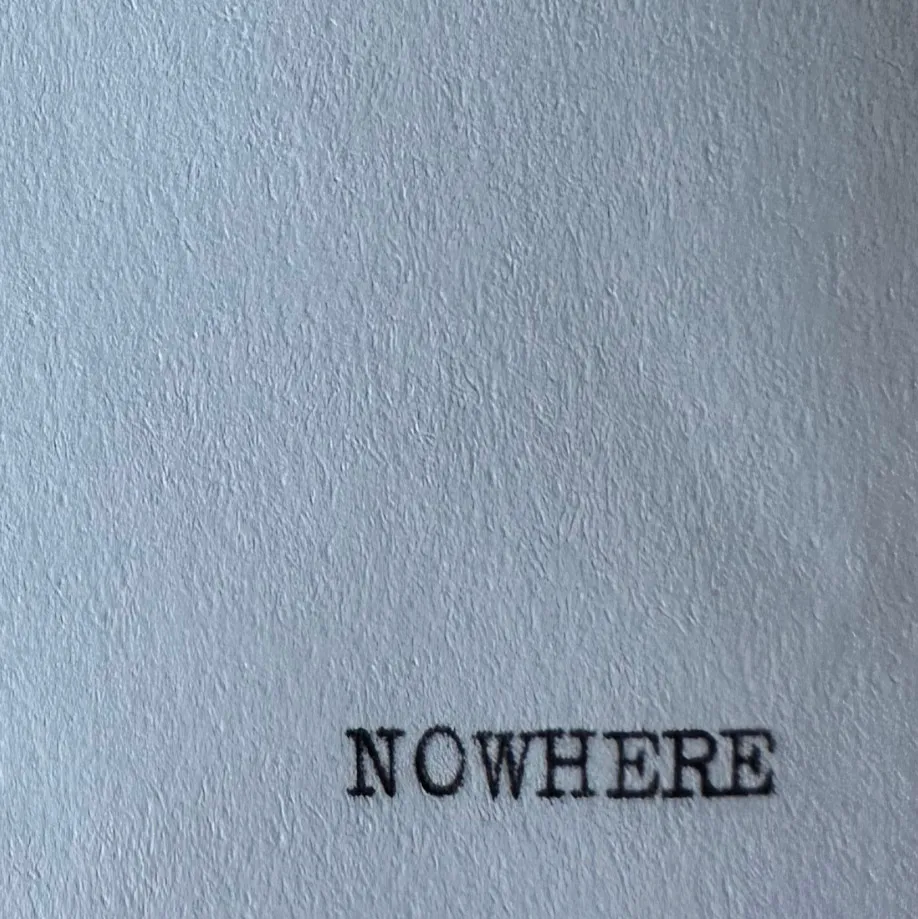 Costume Designer: Christine Darch
Christine Darch has been commissioned by Ailey II, Astana Ballet (Kazakhstan), Atlanta Ballet, Ballet Arizona, Ballet Hawaii, Ballet Memphis, Ballet West, Charlotte Ballet, Cincinnati Ballet, Colorado Ballet, Dayton Ballet, Gwangju City Ballet, (Korea), Houston Ballet, Imagery, Kansas City Ballet, Marin Ballet, Milwaukee Ballet, Le Ballet Nice Mediterraneé (France), Oklahoma City Ballet, Oregon Ballet Theatre, Parsons Dance, Philadelphia Ballet, Pittsburgh Ballet Theatre, Post:Ballet, Sacramento Ballet, San Francisco Ballet, Tulsa Ballet, Washington Ballet, BalletX, and YYDC. She designs and builds costumes for Julia Adam, Rena Butler, Jorma Elo, Nicolo Fonte, Jae Man Joo, James Kudelka, Gabrielle Lamb, Trey McIntyre, Matthew Neenan, Caili Quan, Dwight Rhoden, Amy Seiwert, Septime Webre, Andrew Winghart, and Yin Yue. She is the resident costume designer for Complexions Contemporary Ballet and designs from her studio in East Northport, NY where she resides with classical ballet composer Matthew Pierce.
Production Collaborators:
Set Designer: Andrew Boyce
Stage Manager: Tricia Toliver
Photographer: Whitney Browne
Videographer: Nel Shelby Production
Publicist: Michelle Tabnick
Title Art Design: Joseph Tedeschi
The production is partially sponsored First Republic Bank and creative residency support from Chautauqua Institution