Based in NYC, YYDC is not for profit contemporary dance company dedicated to the teaching, production and performance of original choreographic works by founder and artistic director, Yue Yin. Over the past decade, Yin has refined and expanded an original movement vocabulary – FOCO Technique™ — a fusion inspired by the Chinese dance, folk, ballet and contemporary dance movement. The vision for YYDC is to incorporate this signature movement style in original company productions and choreographic commission, to produce original, dynamic, emotionally and physically charged performances under the direction of Yue Yin and to present the works nationally and internationally; to establish and develop FoCo Technique™ into a globally recognized training method for professional dancers as well as dance practitioners; To cultivate audiences' interest in dance especially in contemporary dance by presenting artistically responsible and socially conscious works.
The company boasts international touring credits namely Schrit_tmacher Festival in Germany, Rassegna Musike in Italy. The company has also presented works at dance festivals such as SummerStage, Jacob's Pillow Dance Festival Inside Out, New York International Fringe Festival, Open Door Dance Festival in Iowa City, The Wave Rising Series, DUMBO DANCE Festival, The Current Sessions, DanceNow [NYC] at Joe's Pub and many more. In addition, YYDC has performed at venues such as Hanover International Choreographic competition, BAM Fisher, Joyce SoHo Theater, Peridance Theater, Lincoln Center Rosh Hall, New York Live Arts and many others. In addition to performance, YY Dance Company also re-staged repertories at universities, companies and dance studios around the world.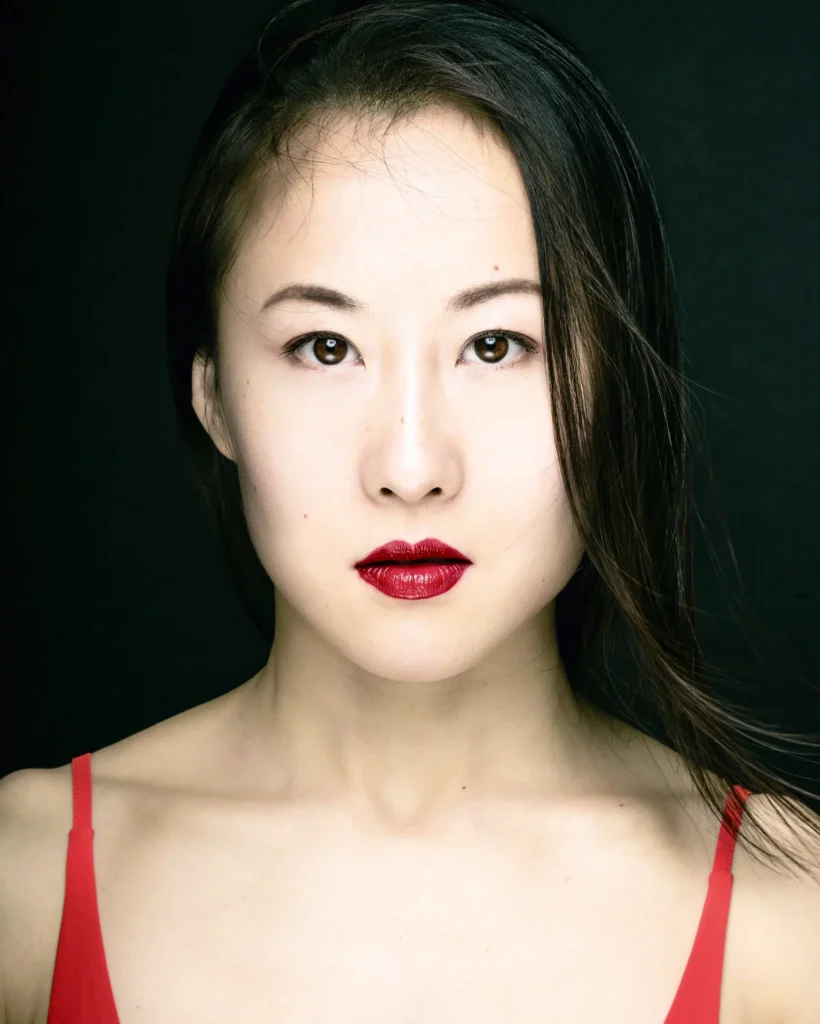 Artistic Director • Choreographer
The founder and artistic director of YY Dance Company (YYDC), Yue Yin is an internationally recognized performer and choreographer. Yin studied at the prestigious Shanghai Dance Academy and NYU's Tisch School of the Arts where she received her MFA in 2008.
In 2018, Yin founded YYDC, a NYC-based, non-profit contemporary dance company dedicated to the teaching, production and performance of original choreographic works by Yin. Yin's signature FoCo Technique™ represents a dynamic fusion of folk, ballet and contemporary dance. YYDC's mission is to incorporate Yin's signature movement style into live performances and choreographic commissions as well as educational endeavor. Under Yin's direction, the company has presented its work to live audiences on U.S. and international stages. The company boasts international touring credits, including Schrit_tmacher Festival (Germany), SummerStage in New York City, Jacob's Pillow Dance Festival, New York International Fringe Festival, The Open Door Dance Festival in Iowa City, Iowa, DancenowNYC at Joe's pub and many more. In addition, YYDC has performed at venues such as International Choreographic Competition Hanover, BAM Fisher, Joyce SoHo Theater, Peridance Center, Lincoln Center Rose Hall, New York Live Arts and many others. In addition to performance, the company also re-staged repertories at universities, companies and dance studios around the world.
Yue was recipient of 2021 Harkness Promise Award. This prestigious award recognizes her innovation in choreography and education. She was the winner of Hubbard Street Dance Chicago 2015 International Commissioning Project, winner of the 2015 BalletX Choreographic Fellowship, and winner of Northwest Dance Project's 5th Annual Pretty Creatives International Choreographic Competition in 2013. Through these high-profile successes, Yin has received commissions from all three widely-recognized companies as well as other companies and organizations namely Martha Graham Dance Company, Boston Ballet, Philadelphia Ballet, Aspen Santa Fe Ballet, Limon Dance Company, Alberta Ballet, Balletto Teatro di Torino, Gibney Dance Company, Peridance Contemporary Dance Company, Whim W'him, Bruce Wood Dance, Ririe Woodbury Dance Company, Boston Dance Theater, 10 Hairy Legs, New Dialect, Backhausdance, Tisch School of The Arts, George Mason University, Rutgers University, Point Park University, West Michigan University and Juilliard School for Dance.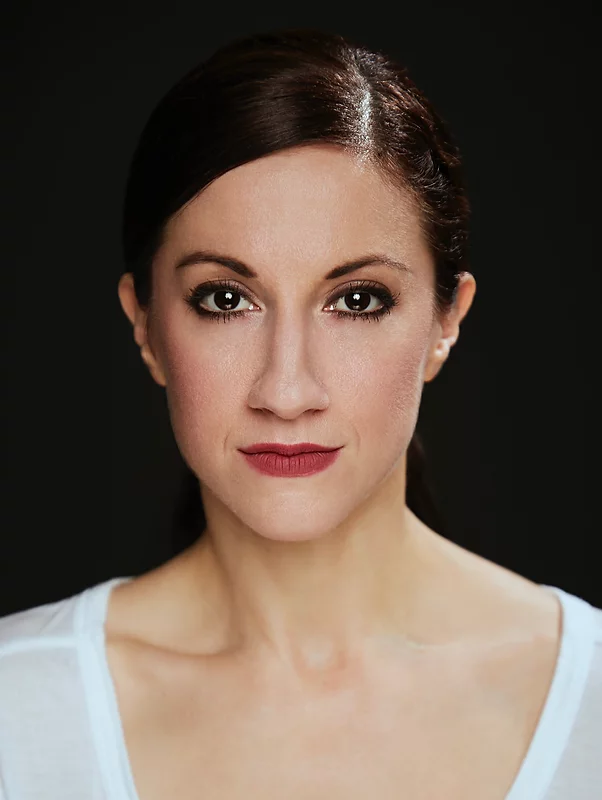 Rehearsal Director • Stager
Grace was born near Cleveland, Ohio. She grew up dancing at The Fine Arts Association (FAA) and was honored to receive the Outstanding Senior Award with a scholarship to attend the conservatory of her choice. Grace attended Point Park University in Pittsburgh, PA and earned a BA in Ballet and Jazz studies. She was a proud recipient of the Nicole Marie Falbo Memorial Scholarship. After graduating, Grace moved to Chicago, IL and danced on scholarship at Lou Conte Dance Studio, (home of Hubbard Street Dance Chicago). Grace moved to New York City in 2011 and began dancing for YYDC, LaneCoArts and ABARUKAS. During 9 years with YYDC, Grace has performed in the US and toured internationally to China and Germany. Grace is currently serving as dancer, rehearsal director, stager of Yin's works as well as master teacher of FoCo Elements – a branch of FoCo Technique ™ that promotes improvisation within the guidelines of FoCo technique. In the past, Grace has assisted Yin in commissions for Bruce Wood Dance in Taxes, Alberta Ballet in Canada, Boston Dance Theater, Ririe-Woodbury Dance Company in Salt Lake City to name a few. At the collegiate level, Grace assisted Yin during creation for Tisch NYU, Rutgers University, Barnard College, George Mason University and most rewardingly, her alma mater, Point Park University. 
She performed with companies such as Winifred Haun and Dancers, Jaxon Movement Arts and Thodos Dance Chicago (New Dances). Grace performed in many festivals, most notably, Dance Chance (Eduardo Zuniga, former Luna Negra dancer), Dance Chance Redux (Autumn Eckman, former Hubbard Street Dance Chicago dancer), and grand-prize winner of The Joyce Soho A.W.A.R.D. Show under Jaxon Movement Arts, DanceNOW at Joe's Pub, Dixon Place, IDACO, Offset Dance Fest, Pan-Asian Dance Festival, APAP at Peridance, 92nd Street Y and City Center, Kaatsbaan International Dance Festival, SummerStage, Jacob's Pillow, FLICfest, Fringe Festival, Battery Dance Festival. Grace is enjoying the dance journey that YYDC has sourced for her.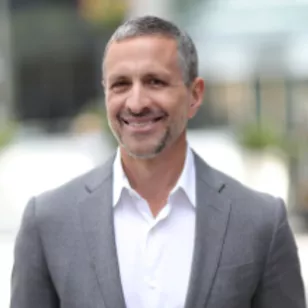 Joseph C. Tedeschi – President, Co-Founder
Together with Yue Yin, Joseph is the co-founder of YYDC and serves as its President. When not working with Yin, who is also his wife, Joseph is a senior lawyer and strategic advisor with a focus on media, entertainment and the arts.
Joseph is also a member of the Board of Directors of Volunteer Lawyers for the Arts NY, an organization that has provided pro bono  legal services to the arts community for over 50 years.
Joseph graduated from Harvard University magna cum laude with a B.A. in History and Literature and earned his J.D. at the University of Virginia School of Law.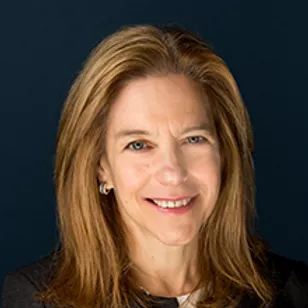 Elaine Mandelbaum – Board of Directors
Elaine H. Mandelbaum is General Counsel of Interactive Brokers LLC and Senior Vice President of IBG LLC, an automated global electronic broker-dealer. In her role, she is responsible for the global legal team of Interactive Brokers. Prior to that, Elaine worked for Citigroup for 21 years, most recently as Head of Litigation and Regulatory Investigations for Citi's Institutional Clients Group (ICG). Prior to starting at Citigroup, Ms. Mandelbaum was a litigation attorney at the New York office of Jones, Day, Reavis & Pogue, and previously at Paul, Weiss, Rifkind, Wharton & Garrison.
Elaine is the immediate past President of the SIFMA Compliance & Legal Society, and has served on the SIFMA C&L's Executive Committee for over a decade. Elaine was previously Vice Chair of the FINRA National Adjudicatory Council, the appellate body for decisions rendered in FINRA disciplinary and membership proceedings. Elaine serves on the Board of Directors of the Legal Action Center and of the National Council of Jewish Women, and was the recipient of the 2015 "Woman Who Dared" Award from the NCJW.​
Elaine is a frequent speaker at PLI, SIFMA and other industry conferences on topics relating to complex securities litigation, corporate governance, internal and regulatory investigations and issues relating to women in the securities industry. She is an honors graduate of Yale College and of Harvard Law School.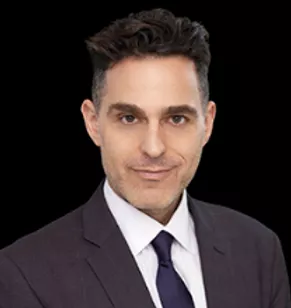 Mike Lubin – Board of Directors
I spent fifteen exciting years working as a talent and literary agent in film, television and theatre in Los Angeles and New York; the majority of which was spent at the renowned William Morris Agency. Attending such yearly events as the Academy Awards, Cannes Film Festival,and Sundance with my clients, I honed my skills in creative artist management and representation. I use many of these skills today in marketing and sales of noteworthy properties and in finding truly special homes for my clients- which is a creative process. My approach to representation is "client focused" devoting myself to their needs with acute attention to detail and fluid communication.
My natural ability to listen to clients' needs and find exactly what they are looking for is certainly one of my biggest strengths, and greatest pleasures. I have a strong visual sense enabling me to look directly into the raw potential an environment has to offer. I also use these design skills to offer my select clients staging services for their apartments. By looking beneath the surface, I often discover treasures that others overlook.
As a listing agent- I offer gratis staging services for all of my listings- overseeing staging, touch ups, decor, and have extensive experience with outdoor space. By the time one of my listings is publicly listed for sale- I've ensured that it shows its best-which is crucial for attracting buyers, brokers, and achieving the highest possible price in the shortest amount of time.
I had the honor of being selected "Rookie of the Year" by Brown Harris Stevens my first year at the firm, and in 2020 was ranked number 12 in New York City, number 35 in New York State, and Number 135 in the nation by the Wall Street Journal/REAL Trends for individual sales volume.
Ranked within the top 5% of all agents in my firm for gross commissions earned, I am fortunate to sell properties throughout Manhattan- in every neighborhood- selling within cooperatives on Fifth Avenue, Park Avenue and Central Park West, and the entire Downtown market, condominiums as well as new development-and have extensive experience in Brooklyn- happily working all over the city- always on my feet.
I am a proud member of the Board of Selfhelp – celebrating its 80th year – one of the largest and most respected not-for-profit human service agencies in NYC – the largest provider of comprehensive services to Holocaust survivors in North America.
In my free time I'm learning to play guitar, I practice yoga and meditation, go biking and sailing on Shelter Island with my family, and am a member of the Harmonie Club, est 1852. I have resided in a penthouse apartment for over 20 years on West 71st Street where I have raised my son Jack and am very active in my beloved community.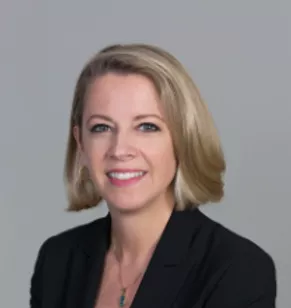 Shannon Bell – Board of Directors
Shannon Bell is a Managing Director at The Orogen Group, an operating company that makes significant long-term control and other strategic investments in financial services companies and related businesses. Ms. Bell has more than 20 years of experience in communications and has spent the majority of her career in financial services where she has developed expertise in reputation and crisis management, brand building and corporate communications. Ms. Bell started her career at APCO Associates, a global public affairs firm, where she built grassroots and grass tops campaigns for some of the country's largest companies and trade associations. In 1997, she joined Standard & Poor's, serving as a director of media relations for its debt ratings business. In 2000, Ms. Bell became director of public relations for Zurich Financial Services where she was responsible for directing Zurich's corporate communications strategy in North America. She joined Citigroup in 2003 and ultimately became director of corporate communications and corporate spokesperson. At Citi, she was responsible for developing integrated communications strategies for corporate announcements including acquisitions and divestitures, capital planning, management changes and financial results. She received her B.A. from Emory University.