YYDC Summer Intensive 2023
The 5 days intensive includes daily FoCo Technique™ training, creative process, repertory study and discussion. The intensive is designed for advanced movement artists who have sophisticated understanding of contemporary dance forms.
The space is limited and your registration is first come first serve and subject to availability.
Early bird special: $525 (Deadline: Sunday April 2 at 6pm EST)
Standard price: $600
Date: June 26 to 30, 2023
Location: 92NY Harkness Dance Center, 1395 Lexington Ave, New York, NY 10128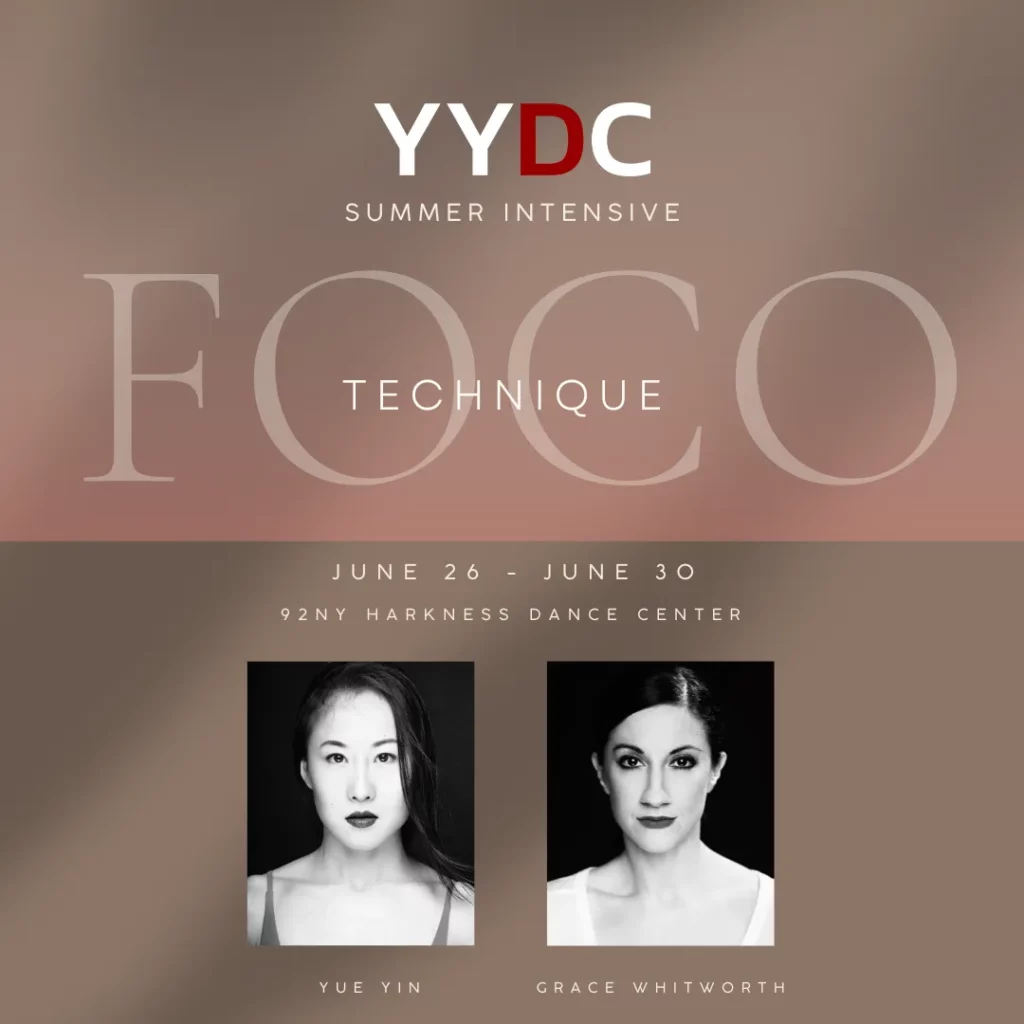 MONDAY – THURSDAY:
9:30 – 10:00: Space is open
10:00 – 11:00: FoCo Technique™
11:00 – 1:00: New Movement Study/Creative Process with Yin
1:00 – 1:15: FoCo Reflect with Yin 
1:15 – 2:00: Lunch
2:00 – 4:00: Repertory study with Grace and Yin 
FRIDAY:
9:30 – 10:00: Space is open
10:00 – 11:00: FoCo Technique™
11:00 – 1:00: New Movement Study/Creative Process with Yin
1:00 – 1:15: FoCo Reflect
1:15 – 2:00: Lunch
2:00 – 4:15: Repertory study and "run-through" with Grace and Yin
4:15 – 5:00: Q&A and Discussion